Welcome to CMC Business Systems
We are your local Canon Authorized Dealership providing Canon Office Equipment to the Permian Basin with over 64 years of professional sales and service experience. We offer the latest in document management, scanning technology, print management and color copying all backed and supported by our factory trained ATSP certified technicians. We also commit to using Genuine OEM Canon parts and supplies. All employees understand that "SERVICE" is not a department, it's an "ATTITUDE". It's an attitude that dictates to value our customer by putting their interests first. Simply put, "SERVICE IS OUR PROMISE", give us a try!
We look forward to servicing you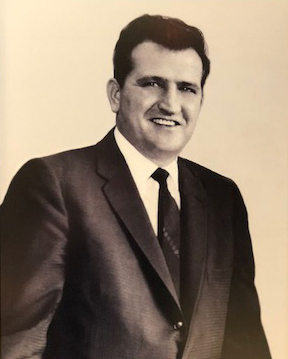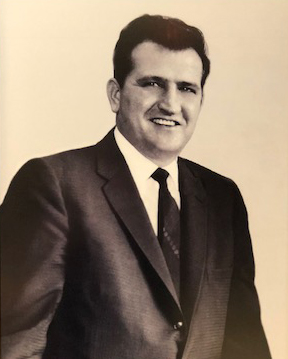 The late Ted Holeva opened a store called West Texas Business Forms, Inc. in August of 1956. Later that year he began selling copying machines in addition to business forms. At that point he considered his biggest competition to be carbon paper. It was formidable competition at first. Holeva had to convince office managers that a copying machine was better for them than carbon paper. He apparently did a great job of that- he soon changed the company's name to Copying Machines Corp. Ted's son, Patrick, is now the president of the company, whose name was later changed to CMC Business Systems, Inc. to reflect its more diverse product line. "The first office was at 101 North Pecos," Patrick Holeva recalled. "It was a two or three room office. It had a glass door with a mail slot. The company sold business forms at first and soon moved into selling copiers. Copiers soon became the firm's premier product. In those days the copiers they sold, along with many other office products, were made by a company then called Minnesota Mining and Manufacturing – mercifully shortened later to the name we now know, 3M. In 1981 they added Canon copiers, which they have sold ever since. The 3M company sold its copier line to Harris Publishing in 1982 and it went to Lanier in 1984, according to Patrick.
He says his company stopped selling Lanier in 1992. Faced with a need for more space by the early 1960's, the elder Holeva moved his company to North Big Spring Street, in the building that now houses Qualified Printers. Then, because his company was serving Odessa and the surrounding area as well as Midland, Holeva moved to Business 20 (then known as U.S. 80) just west of the drive-in theater. They moved to their current location, just east of Midland International Airport, in 1982. Patrick Holeva notes with pride that the current building has not had to be expanded in the 25 years it has housed the company, due to his father's vision. "He made sure this building would be adequate for our growth," Holeva stated. The younger Holeva decided at around age of 4 or 5 that it would be cool to work at Dad's company. He started by taking Saturdays to empty the trash and sweep the warehouse with the promise that a job well done would be rewarded with a trip to the now-defunct Kirkland's Drug Store for a soft drink and some chewing gum. Holeva says Kirkland's was located across from the county courthouse about where the Midland Center is now. As he grew up, Patrick realized he really enjoyed working at the company. He asked for more responsibility (and more reward than a soda and chewing gum). "My dad said, "I'm not just going to give you a position because you're my son. You'll have to earn whatever you get." "I started working in the warehouse and worked my way up." When the younger Holeva was in high school and college he delivered paper and supplies to customers. Over the years, "I've pretty much done every job available, from trash pickup to sales presentations to financial. I'm a person of all seasons," he laughed. He became company president 21 years ago. In addition to hard work, his father taught him a very important lesson that probably has much to do with how they've stayed in business for so long. "He taught me that the customer will take care of you – so if you take care of the customer, you're set." "If you can make them happy, you'll win their respect and they'll continue to do business with you," he continued. As proof, Holeva is happy to cite cases of customers who have done business with his company for decades. It is somewhat surprising to realize that Holeva, the president, is also the company salesman. In many ways his job in 2006 is the same as was his father's 50 years ago – to show clients how they can benefit from new technology. "When digital products came out nine years ago, clients asked why they needed their copier tied into their computer network," he recalled. "Now everything is digital." The constant barrage of new products means Holeva and his staff must constantly receive information and training on new products. This past week, in fact, Holeva was at a Canon convention in which they discussed products about to be released and those further back in the planning stages. Things have indeed changed since the days that copier maintenance consisted of wrestling with rolls of paper, pouring toner and developer into tanks and praying that the green button would actually produce a copy. For the future Holeva plans to keep doing what they've been doing – introducing customers to the latest technology and providing personal service. By Paul Wiseman Midland Reporter-Telegram
Our Copier Dealer Certifications